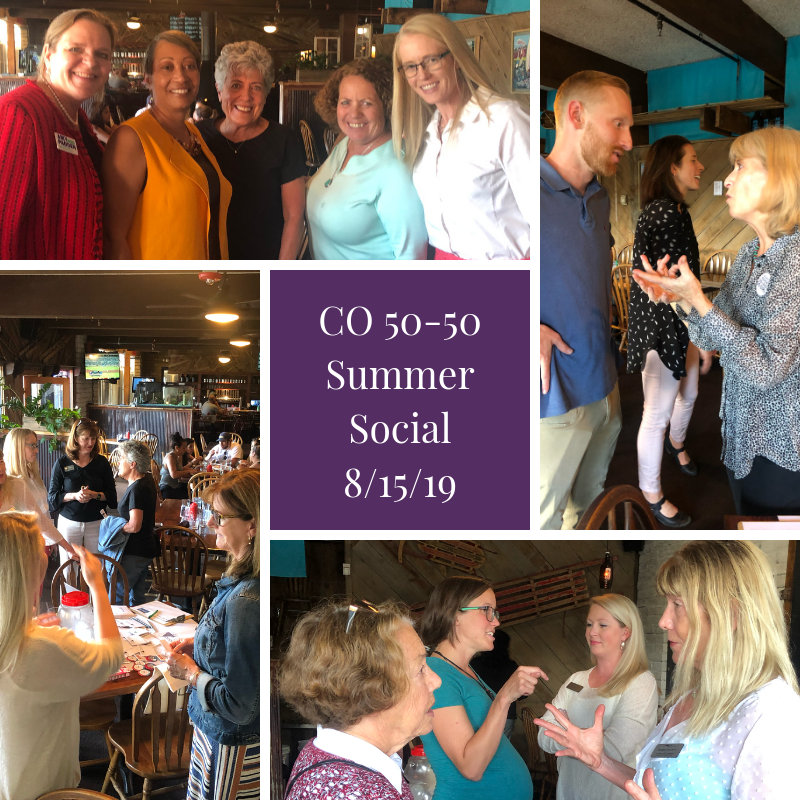 Thanks to everyone who attended our Summer Social in Dillon on August 15! It was a great turnout for our first event in the mountains and we were happy to meet so many people.
Our special thanks go out the elected women officials who helped make the social a success by encouraging the next wave of women leaders. Thank you State Senator Kerry Donovan, State Representative Julie McCluskie, State Senator and U.S. Senate Candidate Angela Williams, former State House Majority Leader and U.S. Senate Candidate Alice Madden, Summit County Commissioner Elisabeth Lawrence, Summit County Commissioner Karn Stiegelmeier, Dillon Mayor Carolyn Skowyra, Breckenridge Town Councilwoman Erin Gigliello, and former Dillon Town Councilwoman Lucinda Burns!
Good luck to attendees Amy Padden and Heidi McCollum, who are running for District Attorney in different districts!